Last week, I had the awesome privelege to visit with my girlfriend
Val
and her family in the Pacific Northwest. Isaac and I flew out last Thursday and were met by Val's hubby, Andy, at SeaTac. It was late, and dark, but I really appreciated getting to know this guy who had to be really cool to have married my bestest friend. Val and I stayed up way too late talking, but it was totally worth it. We hadn't seen each other for over a year!
Friday, Val and I and her two girls, along with little Zac spent a lazy day visiting this cute little town nearby. It definitely had a great view from the pier.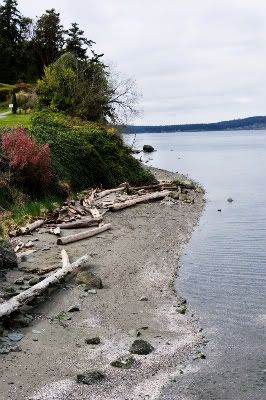 And it was certainly a great place to let the girls run off some energy.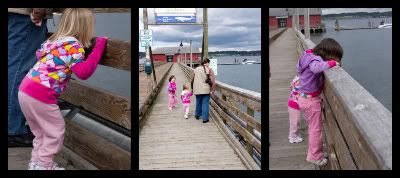 Then we stopped at this cute little ice cream shop where I was forced to eat a waffle cone against my will.
Don't let me fool you though, I would drive back just to get another one. You could smell the waffles cooking all the way down the street. Yum!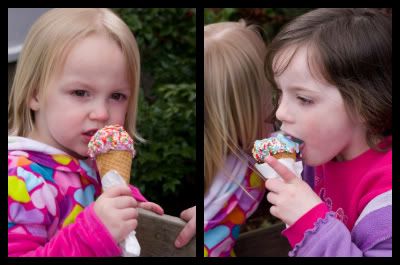 I think Carolyn and Abbie enjoyed their ice cream too.
We had such a fantastic time. I love that I got to spend so much time with Val's family. I've met them, of course, and I feel like I know them, but really more from talking about them than to them. But now, her family is my family. Carolyn and Abbie are such great kids. And Andy and Val are great parents and really fun people. I am so blessed to have such an awesome woman as a friend and I feel even more blessed now that I've gotten to know her family better.
The area where Val lives is gorgeous, a photographer's dream! I missed the view from the bridge on the way onto the island because it was so late and dark, but I cerainly didn't miss it the next day. I can't imagine getting to see this view every day.
The trees are awesome! They seem to just stretch up forever.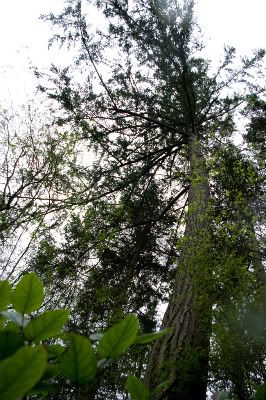 And don't let reports of Washington rainy weather fool you. I actually took this shot in the rain (you can see a couple of drops) but it's such a soft rain you hardly notice.
I love warm beaches with white sand, but there is something so awe inspiring to me about rocky beaches like this.
They are certainly fun to explore!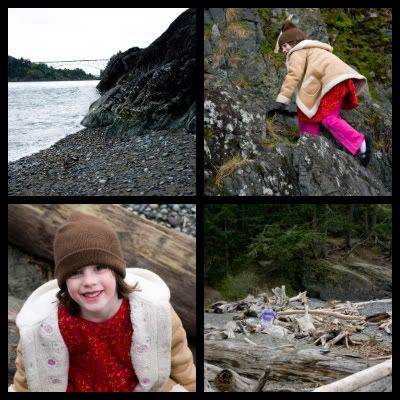 Andy joined us Saturday and showed me around his part of the navy base. That was really cool, but I kept thinking, that Kevin and the boys would have loved it. So, maybe we'll have to all come back someday.
After the base, we also went looking for tulips Saturday afternoon. I've never been a huge fan of tulips, just not my favorite flower, but I think I may have changed my mind.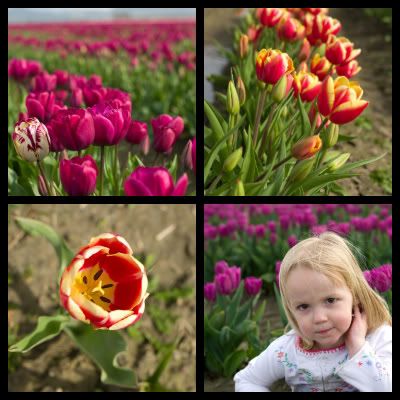 We had such a wonderful time. Leaving was pretty tough, but I was ready to be home with my family. Hopefully I'll get to go back with my whole crew sometime, but until then, I've got some great memories. Miss you guys.