Well, this week I will be 37 weeks pregnant. I keep telling myself that I'm not ready to have this baby boy yet, but really, it wouldn't be so bad for him or me to have him now. Those last few weeks are always the longest, but I'm trying to be patient and wait on God's timing.

Meanwhile, Megan asked if she could do some more maternity pix of me, so I of course obliged. As soon as Kevin got home tonight, she and I took off and left Kevin and Jody fixing dinner while BJ took charge of the little ones. We were only gone about 1/2 an hour and we had dinner ready to cook when we left, so don't feel too badly for them.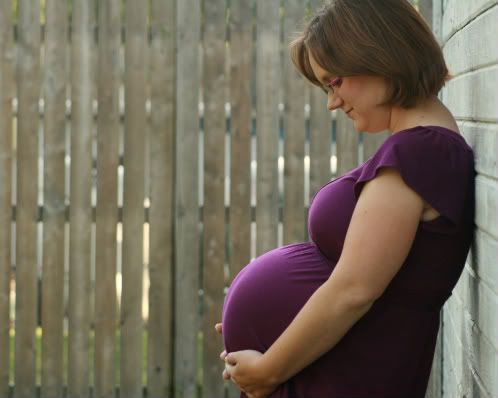 We tried out a couple of fun places for shooting the pics, this was actually in the neighbor's backyard. I thought it was sweet.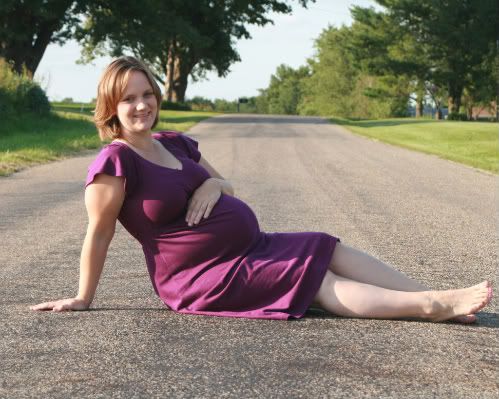 This shot was out on the edge of town. It may have been the first time I've ever just sat in the middle of the road, but not a bad idea for a fun photo.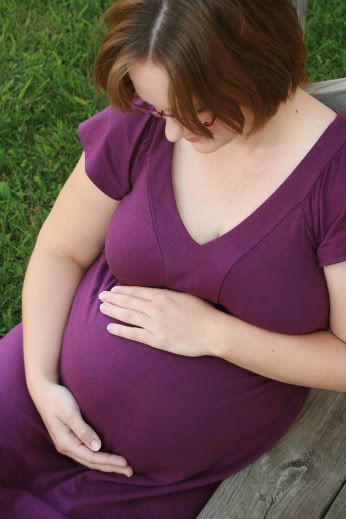 My favorite photo from the whole day. I don't know why, I just love it.