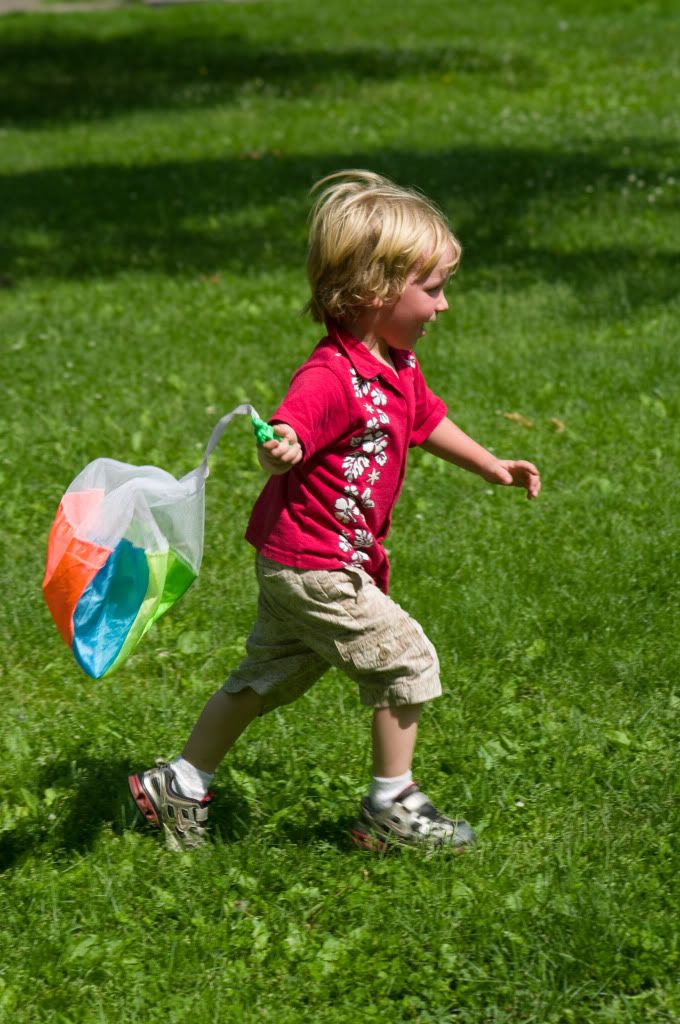 A couple weeks ago, we had the opportunity to visit a different park with the whole family. We had a great time together running around and exploring new things.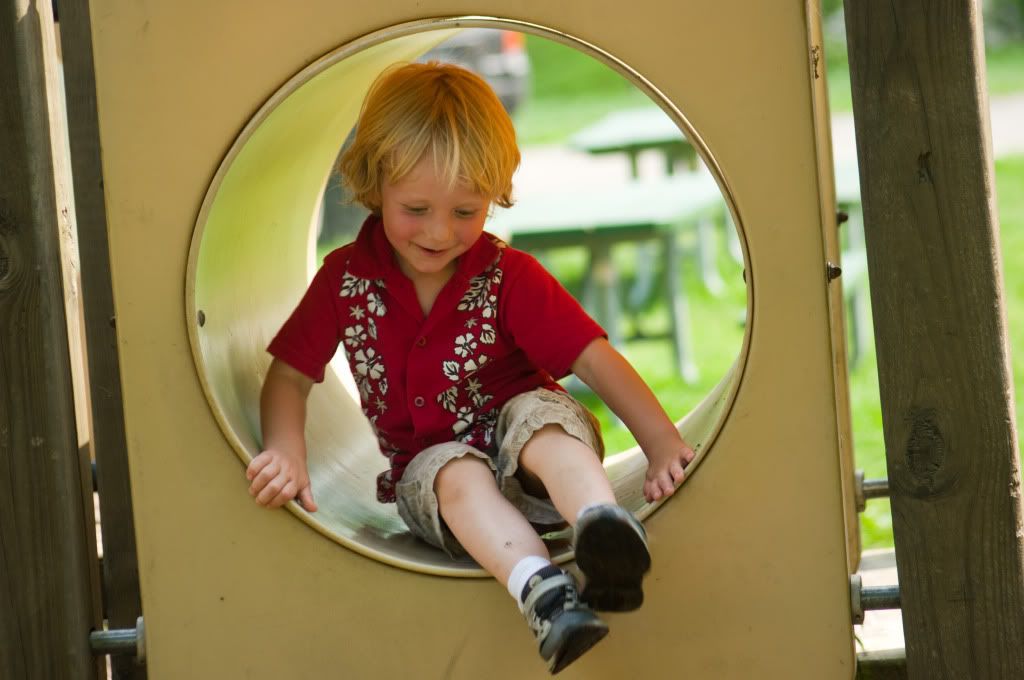 For some reason, parks are always more fun when Daddy comes along. I'm thinking it may be the crazy ideas he comes up with, like putting 3 kids together on one swing.
Or just the simple fact that he plays on the equipment with the kids.
Divide and conquer. Daddy plays on the equipment while Mommy mans the baby and the camera.