Despite all the chaos and changes around here, there is one thing that has not changed: my love of a photo of a baby. So yesterday, I convinced my husband to help me out with a newborn shoot of my very own newborn. Here are a couple of my favorites.

Kevin actually took this one, I just love the face.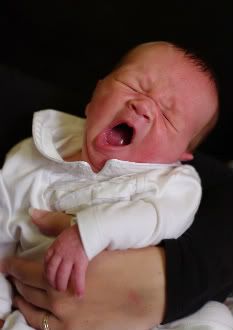 Precious.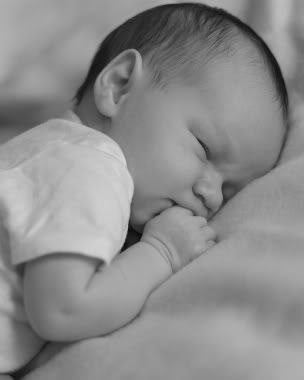 Enter jealous brother pose.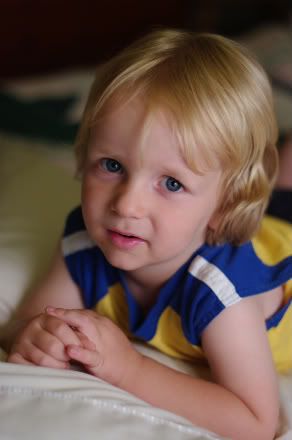 Of course, one of the biggest benefits for the big kids when there is a new baby in the house is that they get bonus Daddy time. And yesterday, that meant FOOTBALL! (Or as my kids like to call it, Chase and Tackle!)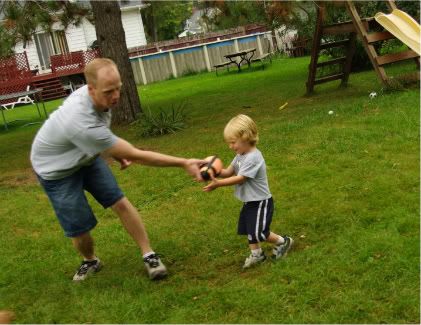 Of course the big kids all got involved.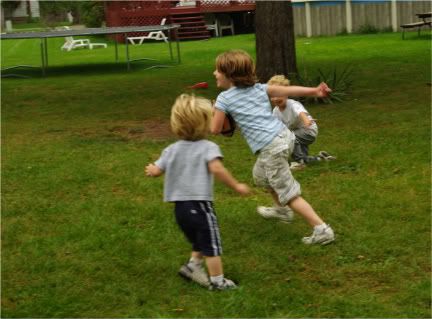 Just cuz you're two, doesn't mean you can't score a touchdown!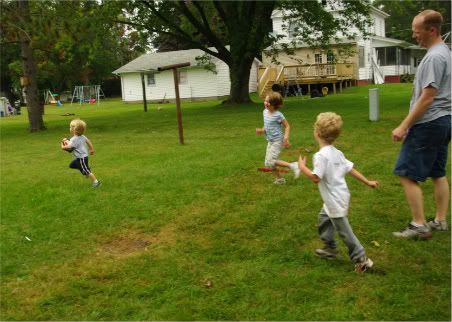 It's fun to tackle your big sister! Unfortunately, this shot was immediately followed by a loud WHACK when the two heads came back together.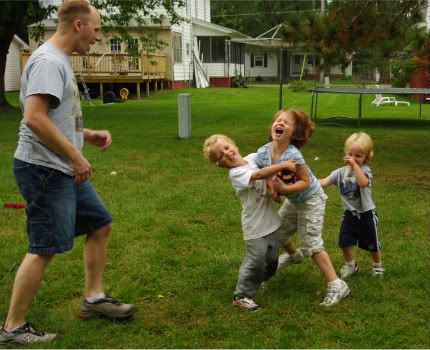 And that was the end of chase and tackle.