My SIL, Megan (she happens to be another aspiring photographer in our family) and I were talking about the new baby a couple of weeks ago and it occurred to me that I've never really had any pictures taken of myself pregnant. We've got a couple of shots from Chloe's shower and when we moved in. As well as some shots in the middle of my pregnancy with Micah, but never any intentionally pregnant pictures. So we decided it was time I got over myself and let her take some really pregnant pictures of me. I suppose I would be pretty sad if I didn't have any to look back on some day.

So last week, we decided to try to get some shots of the family together, not real posey, but just being together. Unfortunately, our husbands had plans to get out on the river, so we didn't get as much time as we wanted, but we did get a couple of cute shots.


Picking apples for my boy.


Jadon needed some encouragement.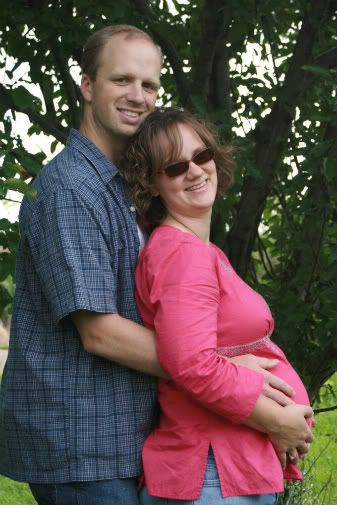 I love this one of Kevin and me. Just as a shot of the two of us it's pretty neat. Not to mention the fact that it's pretty gentle on the big tummy.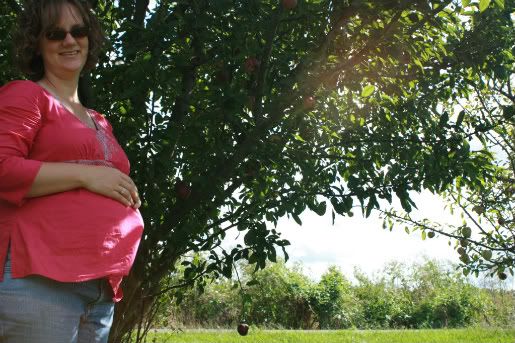 This may be my favorite shot of the day. Would you believe that my 3yo niece actually took this?! I just love the perspective! I may have to copy her composition someday. LOL.